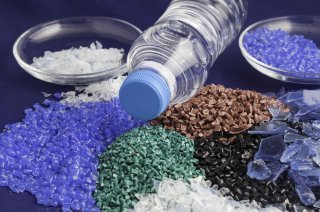 News
Development of performance polyesters based on isoidide
Published on

June 2, 2016
Wageningen Food & Biobased Research is identifying opportunities for the production of new biobased polymers on the basis of isoidide. Initiated for this purpose, the project HIPPIE (High-Performance Polymers from Isoidide) is a partnership between Wageningen University & Research, the US companies ADM and DuPont, and Holland Coloursfrom Apeldoorn, the Netherlands.
Thanks to its highly favourable properties, isoidide is a promising chemical building block for the biobased economy. "It is a symmetrical, thermally stable and reactive monomer which can be extracted from sugar," explains project manager Rutger Knoop from Wageningen UR. "This makes it interesting for a wide range of polyesters. Packaging or building materials can be produced based on isoidide, for instance. And there are other exciting applications possible in the electronics and automotive industries."
New market opportunities
For a cost-effective production of biobased plastics based on isoidide, the substance will need to be produced on a large scale. The HIPPIE project is designed to show whether this is possible. "If the study shows that large-scale production is feasible, this will deliver new market opportunities for the participating companies," Knoop says.
BPM Symposium
The HIPPIE-project is part of the large-scale research programme Biobased Performance Materials (BPM). On Thursday June 16th 2016, Wageningen UR is organising the BPM symposium to address current biobased performance materials research developments – including presentations from ADM, Sabic, Dupont, Sulzer and Croda.
The goal of the BPM programme is to develop high-quality materials based on biomass; materials that are increasingly applied in practice. The research focuses on two types of polymer materials: polymers produced by plants and polymers from biobased building blocks produced via biotechnology or chemical catalysis. The BPM programme is partly financed by the Dutch government of Economic Affairs via the Top Sector Chemistry.